Tibetan Hoop Exchange - Immersion Deposit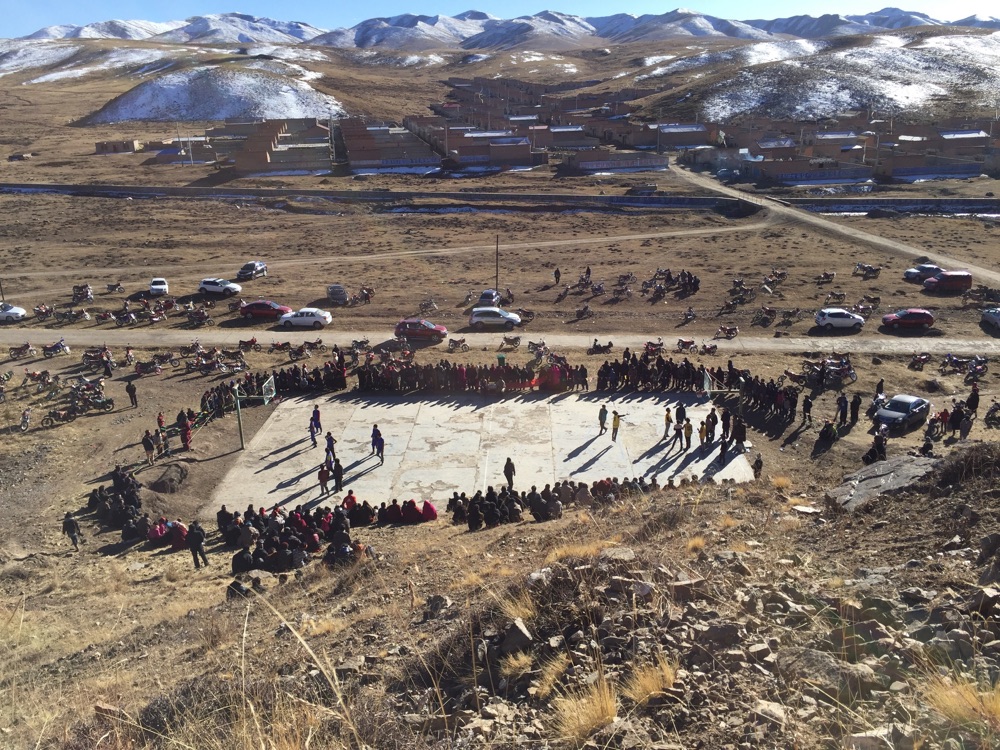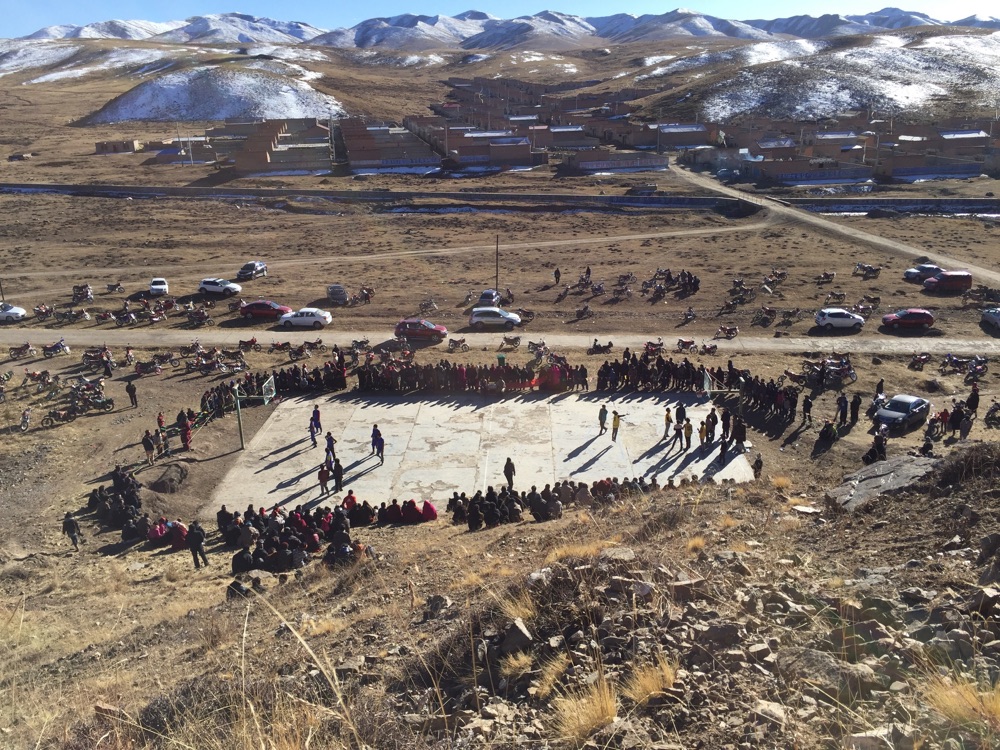 Tibetan Hoop Exchange - Immersion Deposit
Each non-refundable deposit reserves one spot for one person on the Exchange. Kindly note we have 10 spots available on each trip - spots will be filled on a first come first served basis.
If you have any questions, please email hoopexchange@nordentravel.com. We will get back to you within 48 hours. We look forward to you joining, playing, and teaching with us!
ACCOMMODATION & PAYMENTS:
Lanzhou Hotel Shared Standard Room + Shared Tent + Milky Way Tibetan Guesthouse Shared Standard Room (All 2 pax)
$2,498 USD per person (due now: $500; due May 1st: $1,998)
Shared Tent: 18 sqm, adjacent bathroom, Twin Bed, stove heating
 
What's Included?
1 Night Lanzhou Hotel (Shared Standard Room)
2 Nights Norden Camp (Shared Tent)
4 Nights Milky Way Tibetan Guesthouse (Shared Standard Room)
Meals (No Meals Day 1, Breakfast/Lunch/Dinner Days 2-7, Breakfast Day 8)
All Ground Transportation
All Activities, Excursions, & Local Guides
All Basketball-Related Events
Direct Contribution to the Norlha Basketball Tournament & Program

To Be Arranged by Guests:
Airfare - see Flight Booking recommendations below.
Visa - see Chinese Visa recommendations below.
Travel Insurance - kindly consult your local travel agency. We will also send recommendations.
Incidentals - We recommend bringing extra spending money (¥, CNY) for additional food and alcohol, Norlha purchases, souvenirs, etc. Western Credit Cards are usually not accepted on-site by merchants (including Norden and Norlha), though ATM's are available nearby in Labrang and Tso.
Pre-Trip Information Package
A few weeks after your booking is confirmed, you will receive all the information you need to prepare for your trip: packing list, detailed itinerary, and more.
Do I Need Basketball Experience?
No! The tournament and clinics our trip proceeds sponsor are all about bringing people and cultures together. If you're curious and open, that's all you'll need. Participation in clinics and the tournament is optional.
Booking Flights
Lanzhou Airport (1 Hour Drive to Lanzhou; 3.5 Hour Drive Lanzhou to Norden)
Lanzhou Airport (LHW) is accessible worldwide via any major flight booking site. We recommend arriving to Lanzhou Airport by the latest 10pm local time May 23rd for airport pickup to the hotel (1 hour drive).
 
Chinese Visa
For US Citizens: A Chinese Tourist visa is required for US citizens. Chinese consulates in the US are located in Chicago, New York City, Los Angeles, San Fransisco, Houston, and Washington DC, where applications are processed/dropped-off in person. The fee is $140 and is processed within approximately 5 business days. You may also apply and mail your application through a 3rd-Party agency, such as Travisa. An additional fee of approximately $130 is added, plus additional processing times of up to 8 business days and mailing time.

For non-US citizens: Please consult your local Chinese embassy for more information regarding tourist visas.

No Tibet Autonomous Region (T.A.R.) permit is required for this area of the Tibetan Plateau.
Additional FAQs
Bathrooms and Showers
Norden's Log Cabins are equipped with ensuite, eco-friendly toilets and washrooms. The Khullu tents have private eco-friendly toilets located adjacent to the tent. Hot showers can be taken in the Shower House (6 stalls are available; please note the water tank is not unlimited, so please use the water kindly during your shower!) We provide eco-friendly soaps and shampoo, however we ask that you please bring your own toothbrush and toothpaste.

Norlha Textiles Guesthouse Rooms have a western-style bathroom in each room.
Laundry
In order to minimize our environmental impact Norden Camp nor Norlha Textiles does not offer laundry services on-site. Laundry services are available if needed in Labrang.
WiFi at Camp and Internet Access in China
Norden Camp is located in a very remote area of the Tibetan Plateau. Although the majority of the Camp remains a Wi-Fi-free zone to allow for better immersion in the natural surroundings, Wi-Fi is available both at the Welcome Center as well as the Norden Bar if needed. The local staff can assist in connecting your device. Please note because of Norden's remote location, the Wi-fi signal will not be as strong as in the city, and is susceptible to external factors (ie weather).

Norlha Textile's Guesthouse is equipped with Wi-Fi.

Also please note that certain websites are not available in China (Facebook, Google, etc).
Credit Card Facilities
International credit card facilities are not available at Norden Camp nor Norlha Textiles, though Union Pay and WeChat Payments are available. ATM's are available at nearby Labrang/Xiahe and Tso/Hezuo.

Currency
The Chinese Yuan (¥, CNY) is used throughout China.

Purchases On-Site
Any activities, Bar food and drinks, or Norlha Textiles product purchases can be paid on-site during checkout using cash or one of the methods above.
What to Wear
The weather on the plateau can be unpredictable. A day that begins with warm sunshine can end in the occasional snowfall. We suggest that you bring a sturdy pair of shoes/waterproof hiking boots and dress in layers to accommodate the changes in weather. We also suggest sunglasses, thick socks, thermals, t-shirts and a good jacket (ie general mountain apparel).

All basketball games and clinics will be outdoors - dress in activewear for outdoor, chilly weather. We will play rain or shine or snow!

Altitude
Norden Camp is located at an altitude of 3,200 meters (10,500 feet). At such elevations it is essential to bring a water bottle and plenty of sunscreen. One may feel the mild effects of this altitude - we recommend drinking lots of water and taking one's time/relaxing on the first day. For those participating in physical activities be sure to take as many breaks as needed.
Flying into Lanzhou (5,000 ft; 1,500m), allows for a gradual acclimation during the 4.5-hour drive up onto the Plateau. Flying into Xiahe from Chengdu and Xi'an (both cities approximately 1,500 feet; 450m) is a more direct ascent to altitude, and more time will be needed acclimating.
Heating
All Log Cabins and Khullu Tents are heated with stove furnaces. Norden's staff members are more than happy to prepare your furnace at any time.

All of Norlha Guesthouse is heated.
Drinking Water
All Log Cabins and Khullu Tents are supplied with drinking water as well as boiling pots. Norlha Textiles Guesthouse Rooms are also supplied with drinking water. Kindly ask a Norden/Norlha staff to refill your bottles with clean drinking water.

Bottled water is also available and will be supplied during the basketball tournament and clinics.

Power Outlets
Norden and Norlha use power outlets that are standard across all of China.
Transportation Times
The camp is 30 minutes from Gannan Xiahe Airport (GXH), accessible worldwide via Lhasa, Xi'an, and Chengdu. The Camp is a 4.5 hour drive from Lanzhou Zhongchuan Airport (LHW), accessible worldwide via all major Chinese cities. Comfortable private sedan and van transportation are available from both airports.
Child Policy
Norden Camp is a child-friendly and family-friendly environment. We encourage children to connect with nature, run around Camp, and be a kid! We do require children to be under the supervision of an adult at all times. Children's pricing is available for ages 2-12. Infants under 2 years of age are free of charge.

Safety, Health, Liability, and Insurance
Although the area surrounding Norden Camp is very safe, Norden employs 24/7 hour security with a local guard. If one ventures too far away from camp, one may encounter dogs who are protecting their nomadic owner's herd of sheep and yak. We advise caution on long treks and recommend a guide to accompany these trips.

Kindly note guests' assume full responsibility and liability during their stay with Norden, including all activities, excursions, and transportation. A waiver must be signed before joining Norden Camp. We highly recommend traveler's insurance for all parties.

We highly recommend all guests be in good health and physical condition when traveling to Norden.

Norden and Norlha are equipped with standard First-Aid equipment on-site. If an emergency does occur, doctors and hospitals (western medicine) are available in Labrang/Xiahe, 20 minutes from Norden Camp, and Tso/Hezuo, 35 minutes from Norlha Textiles. Please consult your doctor regarding any travel vaccinations needed in China.
Tibetan and Buddhist Customs
The Tibetan Plateau is home to hard-working nomads and pious monks; the land of compassion and kindness. At Norden and Norlha we strive to exude all of these qualities. If there is ever an issue during your stay, please kindly inform our staff and they will do as much as possible to help resolve it.

One may see monks visiting the Camp, and will certainly see many at Labrang Monastery. If you do see a monk during your stay, kindly ask Norden staff before taking any pictures of them. The monks will be happy to hear your greeting of "Daymo", which means "blessings" in Tibetan.